Communications and Resources to Keep Our Area Safe:
The Sherwood Firewise Communities (SFC) includes all subdivisions and properties adjacent to or off of Sherwood Road in Willits, California.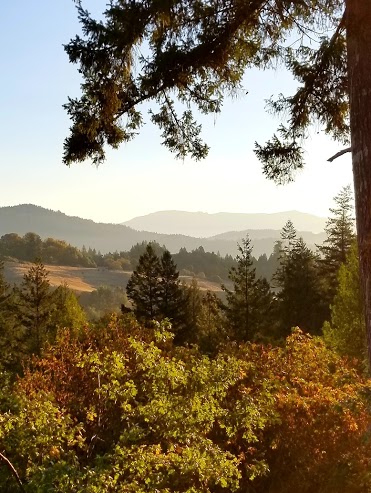 The purpose of SFC is to create and support fire adaptive and resilient communities. This is a volunteer organization. We work with other Fire Safe Groups, Brooktrails Fire Department, the County of Mendocino, and other governmental organizations to maximize our ability to create a safer environment for our residents to withstand emergencies. Consider joining us if you are not already a member!
We invite you to view the different pages of this website. SFC has listed information on personal evacuation planning, as well as many other resources that may be important in an emergency situation. Being prepared creates a safer environment for all of us.
Save the date: Sherwood Firewise August 13 Meeting
Special Guests: Join Sherwood Firewise at our next monthly meeting August 13 from 6 to 8 PM featuring presentations from Mendocino County Sheriff Matthew Kendall, Supervisor John Haschak and the new Emergency Services Coordinator for the Office of Emergency Services, about current evacuation notification methods, procedures and how to adapt to the Covid-19 pandemic requirements. You can email your questions before the meeting to info@sherwoodfirewise.org or comment during the meeting. Learn about what each individual, their household, neighborhood and community can do to prepare for emergencies, including evacuations. New supplies and procedures are needed to be added to existing evacuation checklists and "Go Bags" such as washable facial coverings and hand sanitizers as well as consideration for safe locations to evacuate to where social distancing can be maintained. Updates will be provided on Sherwood Firewise vegetation management and emergency access routes improvement projects.
To Join Using the Zoom Platform:https://us02web.zoom.us/j/85625036304?pwd=dWVpYXpnSkwrQkkwbXdRRzd6T3E5dz09
Meeting ID: 856 2503 6304 Password: 918795
OR
To Join by Telephone: (audio only or for audio while viewing meeting on computer without mic or speaker.) Call: (669) 900-6833 Meeting ID: 856 2503 6304 Password: 918795

SFC Now has a YouTube channel! See our March 28 Chipper Day meeting here: https://youtu.be/S1B2kkiFL-I
Happening now: Use SFC funding to reduce the vegetation on your Brooktrails lot with the Community Chipper Program. Email info@sherwoodfirewise.org for more information
Download our emergency communication checklist here!