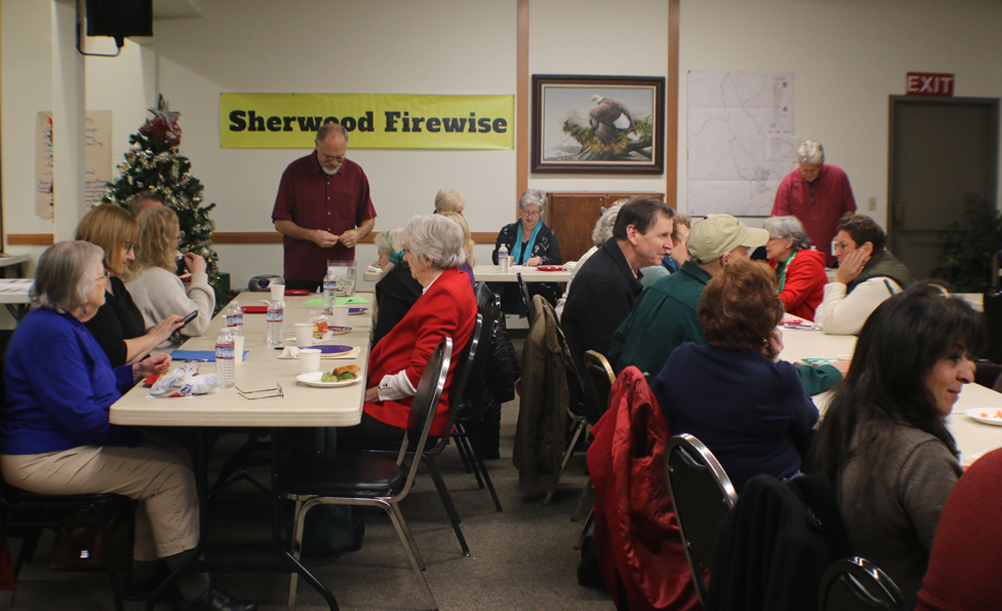 Due to the current Shelter in Place order by Mendocino County Public Health, SFC will continue to hold meetings either on line and/or through a conference line. Please check back frequently to see the latest information about meetings. SFC holds general meetings the 2nd Thursday of each month starting at 6:00 PM. We also hold other events, and public education and trainings on other dates. Please check our calendar frequently to see what is happening. Contact info@sherwoodfirewise.org with any questions about meetings or events. Our current event calendar is as follows:
The next meeting of SFC will be on Thursday, August 13, at 6:00 PM. We will have special guest speakers! You can join the SFC meeting in one of two ways: 1. Join Zoom Meeting
https://us02web.zoom.us85625036304?pwd=dWVpYXpnSkwrQkkwbXdRRzd6T3E5dz09 Meeting ID: 856 2503 6304    Password: 918795 OR 
2. Phone – Dial for audio only without internet or for audio while viewing meeting without computer mic / speaker
(669) 900-6833    Meeting ID: 856 2503 6304    Password: 918795
The SFC meeting on August 13 from 6 to 8 PM features presentations from Mendocino County Sheriff Matthew Kendall, Supervisor John Haschak and the new Emergency Services Coordinator for the Office of Emergency Services, about current evacuation notification methods, procedures and how to adapt to the Covid-19 pandemic requirements. You can email your questions before the meeting to info@sherwoodfirewise.org or comment during the meeting.
 Learn about what each individual, their household, neighborhood and community can do to prepare for emergencies, including evacuations. New supplies and procedures are needed to be added to existing evacuation checklists and "Go Bags" such as washable facial coverings and hand sanitizers as well as consideration for safe locations to evacuate to where social distancing can be maintained. Updates will be provided on Sherwood Firewise vegetation management and emergency access routes improvement projects.  The Zoom meeting online offers viewing of presenter materials but can also be attended by telephone only for those that want to join with audio only.  
Neighbors working together to create a safer community