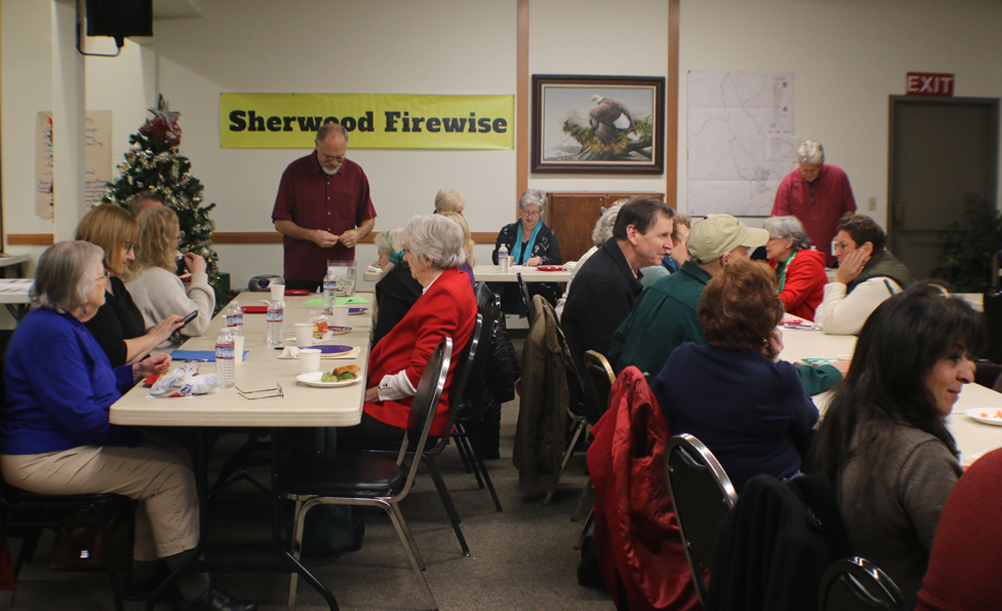 Due to the current Shelter in Place order by Mendocino County Public Health, SFC will continue to hold meetings either on line and/or through a conference line. Please check back frequently to see the latest information about meetings. SFC holds general meetings the 2nd Thursday of each month starting at 6:00 PM. We also hold other events, and public education and trainings on other dates. Please check our calendar frequently to see what is happening. Contact info@sherwoodfirewise.org with any questions about meetings or events. Our current event calendar is as follows:
The next meeting of SFC will be on Thursday, July 9, at 6:00 PM. You can join the SFC meeting in one of two ways: 1. Join Zoom Meeting
https://us02web.zoom.us85625036304?pwd=dWVpYXpnSkwrQkkwbXdRRzd6T3E5dz09 Meeting ID: 856 2503 6304    Password: 918795 OR 
2. Phone – Dial for audio only without internet or for audio while viewing meeting without computer mic / speaker
(669) 900-6833    Meeting ID: 856 2503 6304    Password: 918795
SFC has received grant funding to support chipper days for Brooktrails residents. Please attend the meeting to learn how you can benefit from these funds and also what funding may be available to other residents along the Sherwood Corridor to reduce high risk brush and trees. Your participation is key to utilizing the funds that are available and to plan for a safe 2020 fire season!
Neighbors working together to create a safer community